We believe that pupils at Victoria Park Academy need to let RIP with their learning! Unless learning is full-on and immersive, pupils will not make the outstanding progress that we expect and demand of all of them to make. Let RIP learning be at the heart of our NICER curriculum.
Victoria Academies Trust's NICER curriculum is built around a series of social enterprise learning challenges.
At Victoria Park Primary Academy, we have developed our own approach to delivering the School Curriculum. This is known at the NICER Curriculum. It allows us to deliver our foundation subjects in a cross curricular manner, driving learning through relevant, independent, creative, enterprising and real learning opportunities.
Children undertake challenges, drawing on their Learning Power tools and using TASC wheels to achieve exciting outcomes. All learning is immersive and experiential, working with a range of partners from businesses, the arts and the community.
A version of our Long term overview of the NICER Curriculum can be seen here: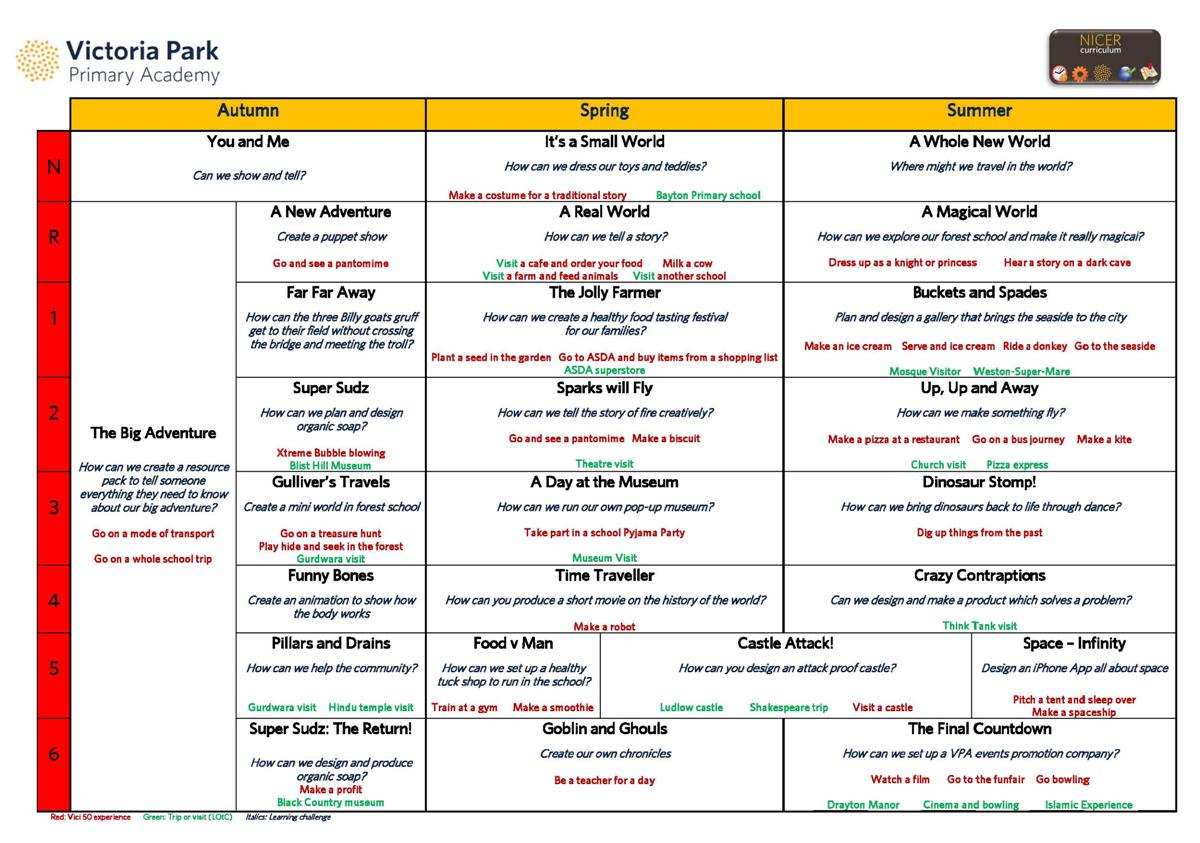 As a school we have a focused approach to the delivery of the core subjects of Maths, English, Science and PE and ensuring that children achieve the highest standards. Children are able to take the skills developed in these subjects and utilize them within the context of the NICER Curriculum.
To view/download a copy of any of our Subject Curriculum Policies, click on the relevant link below.
For more information on any aspect of our NICER Curriculum, please speak to a member of our office staff to make an appointment with Mrs L Worgan – Director of Curriculum Innovation.